Hi all,
Sorry, this question has probably been asked many times, but couldnt find anything in search, please bear with me!
Have been given a remote central locking kit, a "Steelimen SM-188" to wire into the existing central locking on my 1.6 BG. Could anyone who has fitted one of these or one similar do an idiots guide or offer some ideas of where to start - for this idiot?
I have drawn a quick diagram of the wiring loom as below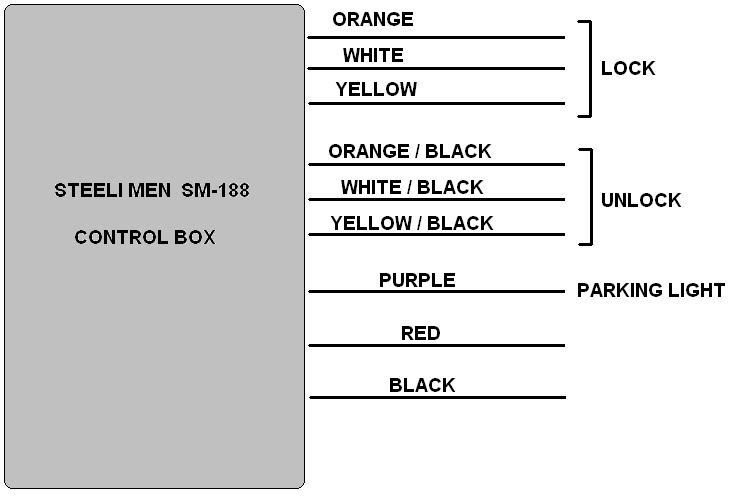 I have sussed out that the red and black are positive and negative ... good, eh? ... but as for the rest, well ...
I believe the BG has a central locking interface somewhere in the drivers footwell, is this correct? And if so is this the best place to tap into? If not, door card of and trace wires to central locking motor instead Also does anyone have any ideas as to which wire on the car to which wire on the control box?
As for the purple wire - parking light - I believe that this would make the lights flash on/off as the system is armed/disarmed. Would like to wire this into hazard/indicators ... but if diodes, etc needed more than happy to leave this well alone.
I did fit one of these myself to a MK3 Golf ... but that was a bit easier as the contol box was easily accessible in the boot, and was just a case of testing the wires that came out of it.
As said, any help would be gratefully received!
Thanks all!