Hi fans of old Mazdas,
recently my wife crashed her Tigra Coupe, leaving us in need for a new car. Since she is into small coupés or sports cars, the choices were limited:
On top of the list was a >2011 MX5 NC2 Roadster Coupe Sports line (esp. the special edition Karai). Great car but i only hat two weeks to find one and although i did, we couldnt agree on the price.
Since they still are very expensive, we decided to buy a cheap car for now (maybe future winter car) and look for the MX5 next year. That was after ruling out other alternatives like Audi TT and Hyunday Coupe.
At the end i did what i wanted to do a few years ago when we bought the Tigra: find an MX3.
And i'm in love
It's a 94 FL with the cooler cockpit and the B6D 1.6 DOHC engine (107hp). In my favourite color: noble green VQ.
Although it's called MX3, it really is (especially as the 94-98 model) a 323 BG/BA mashup coupe. Engine and interieur are almost 50/50 BG and BA parts. Which is cool if you have a lot of BG and BA parts floating around.
I might add that we moved house (from souther germany to central germany) just 3 weeks ago so basically 2 days after moving we got the car and i'm working on it since - in parallel trying to fix up the house while my wife startet a new job two weeks ago. Busy times.
Anyways, the car. Choices in the MX3 market were limited and i basically bought this one because it had no exterieur body rust (just the front struts which will be fixed), new MOT only 60k miles and they had a second car from which we could swap over parts. Oh, and it's a second owner car.
Unfortunately the first owner was a technology fan (in the early 90s, remember) and the last owner did the repairs himself. Including head gasked (no idea why) and clutch. Oh well.
Upon first inspection i caught the following problems:
- moist interieur / trunk
- no air con although advertised - took me 15 min to convince the seller
- rust at the front struts - but then they all have that nowadays
- early 90s Bosch alarm system with imobilizer and only one half broken remote control
- engine running very rough, lumpy idle
- few dents
But there was good stuff, too and after paying half the asking price we took the car with us, well aware that a lot of work would be coming up...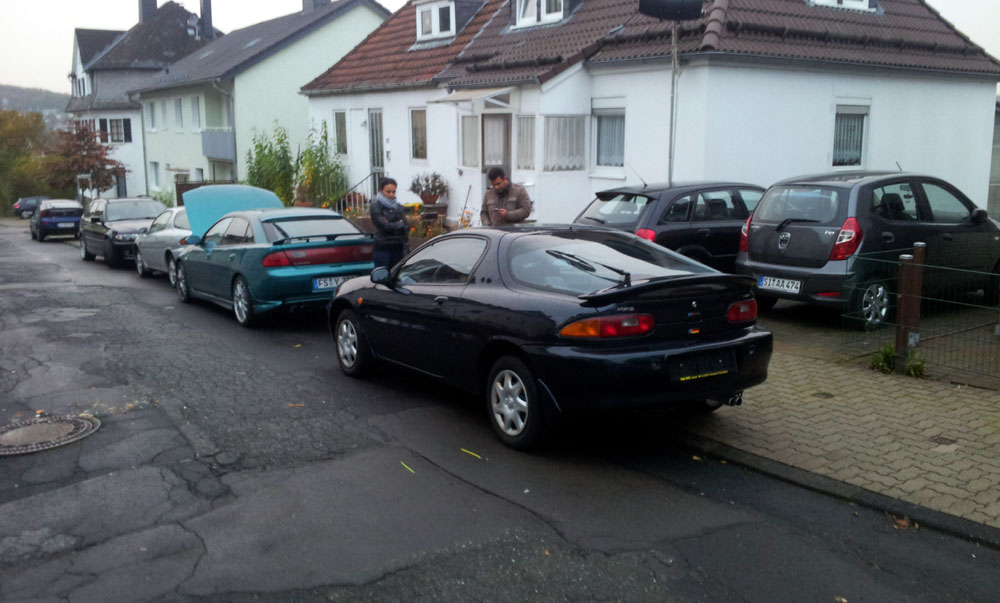 Compression check before buying to make sure the engine is ok after the head gasket swap: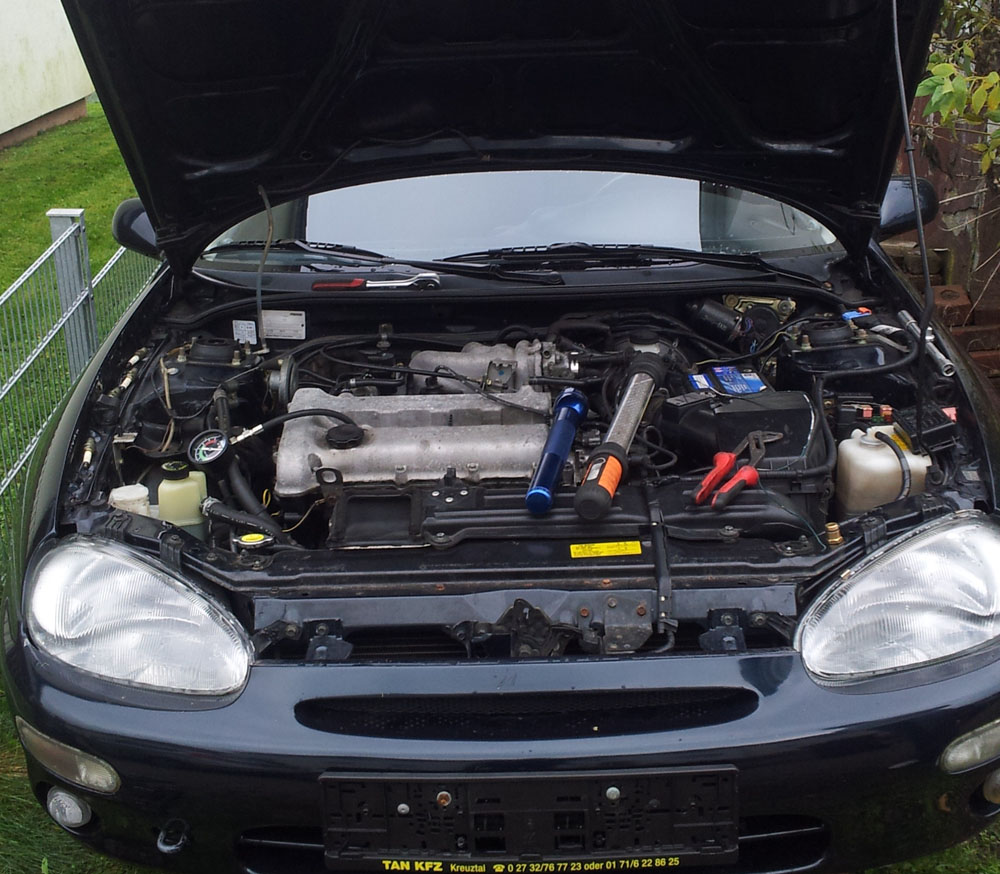 11s on all 4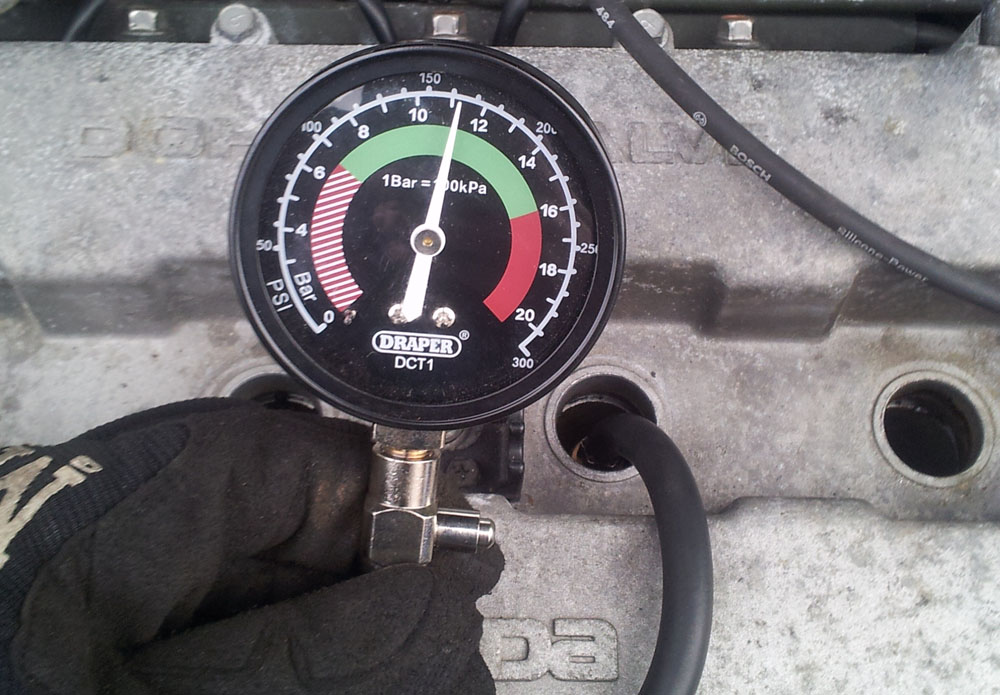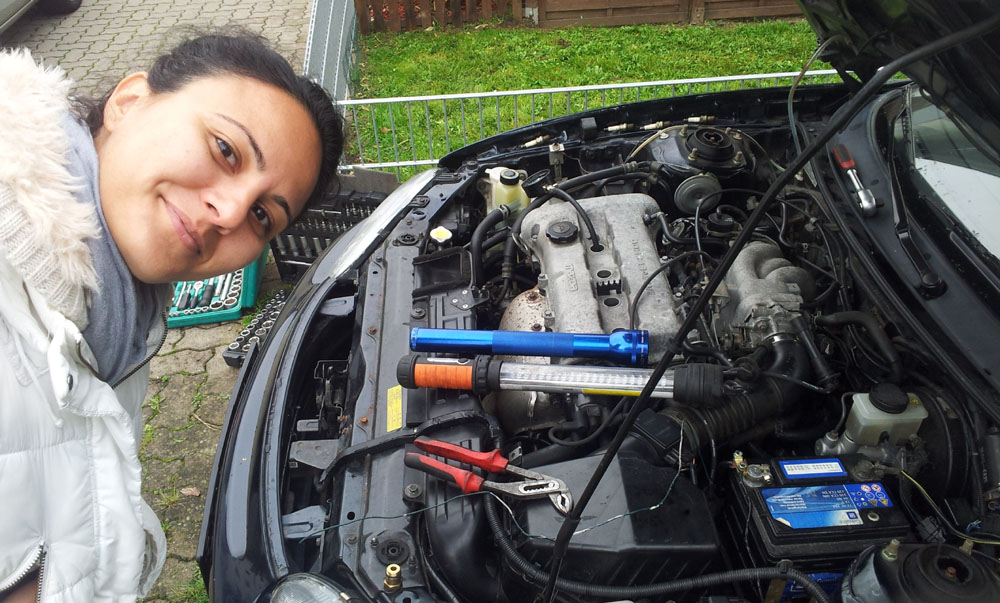 So, swapping parts with the donor since the interieur had mountings and holes of mobile holders and cd changers as well as some scratches...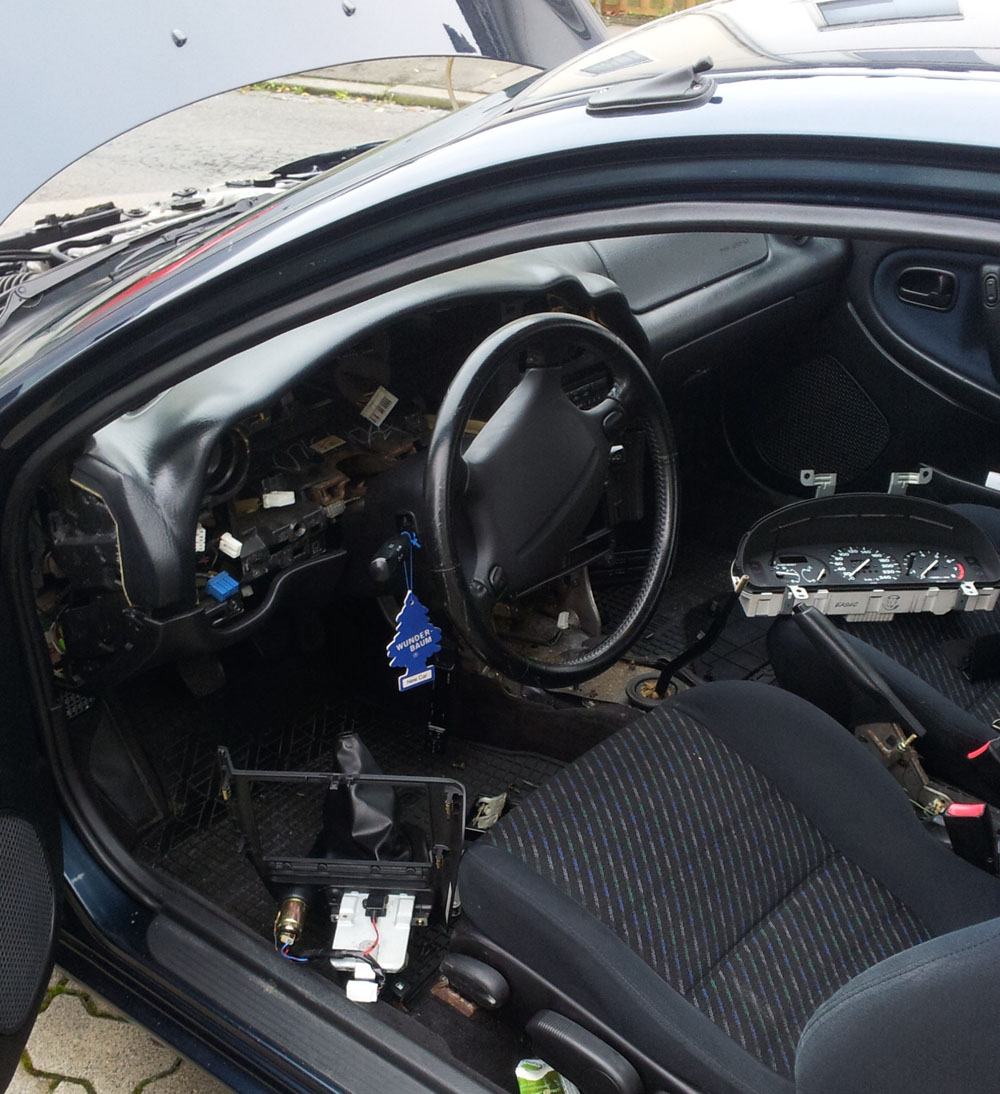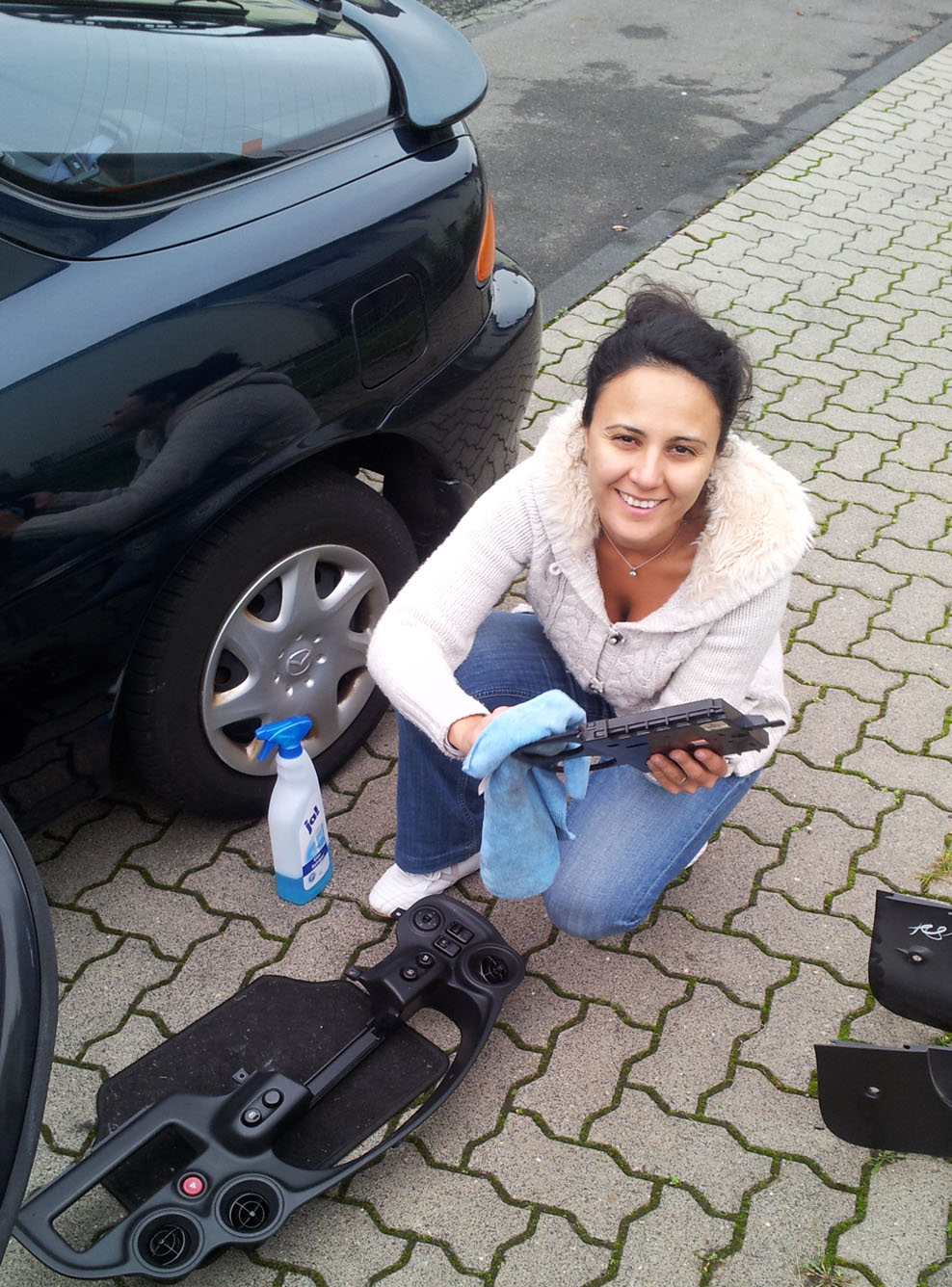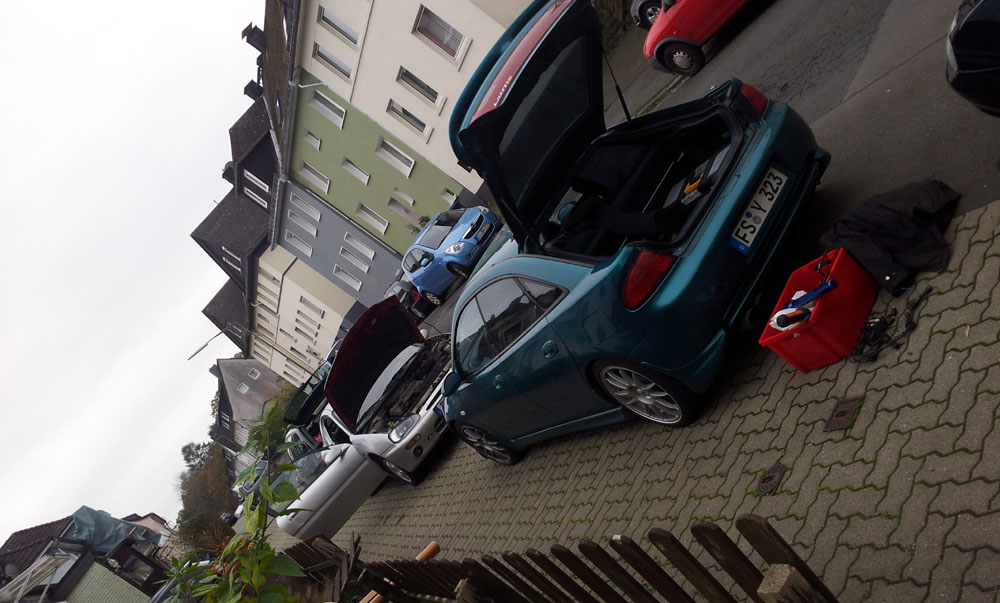 And on the way home - tough choice?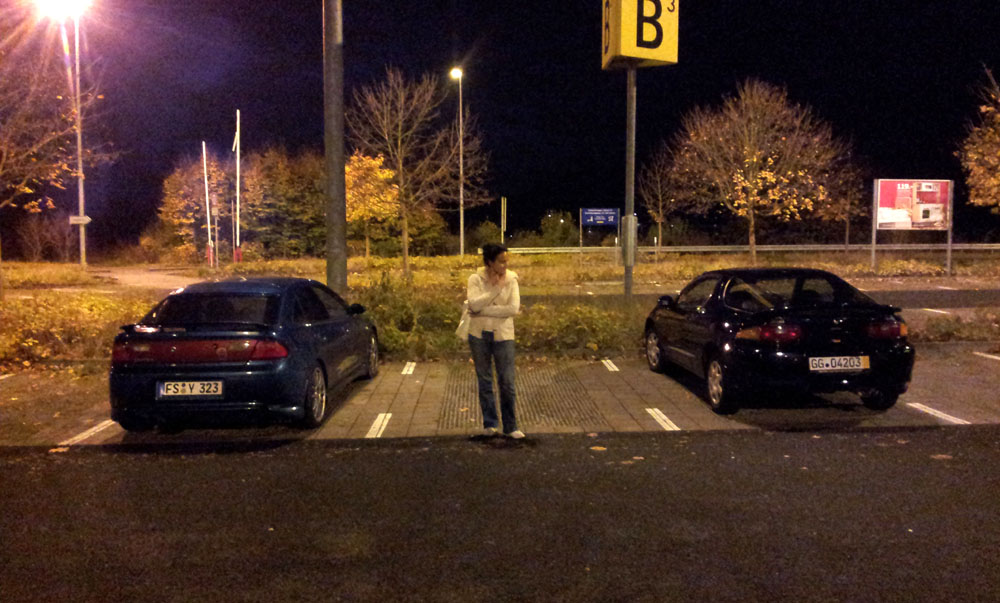 The next day the real fun should start...